USA
A GOOD team
di Ottavia Spaggiari
GOOD editorial staff get fired but not discouraged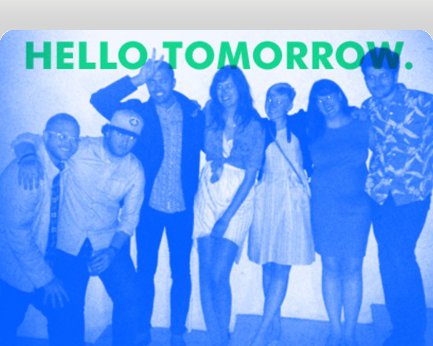 Every young journalist I know, would have done anything to work for GOOD, the L.A. based magazine "for people who give a damn", at least until a few weeks ago.
Since 2006 the magazine has been telling positive stories of social change but it's not always good what seems awesome. No one knows this better than Ann Friedman and her team, Tim Fernholz, Megan Greenwell, Amanda Hess, Cord Jefferson, Dylan C. Lathrop, Zak Stone, and Nona Willis Aronowitz.
For Good affectionate readers these names will sound familiar, Friedman was GOOD executive editor for over a year but, together with six members of her editorial staff, got fired on 1 June. Following the company's decision to make them redundant, two more people decided to quit.
Other than wishing the ex employees the best of luck for their future, the company gave little information about the lay-offs. Co-founder Casey Caplowe wrote in his blog that after all "GOOD has always been a work in progress… this was a step we felt was important to take as we pursue a refined strategy to inform, connect, and empower the community of people who give a damn. Here at GOOD HQ, we're excited about the the road ahead—including a big relaunch of our site this summer. We hope you'll stay tuned and be ready to join in. It's going to be fun."
What certainly wasn't fun was the treatment reserved for its editorial team. Times are tough for everybody these days but readers did not appreciate the way the company addressed the mass layoffs. Only a few days after the editorial staff was decimated , the media company released a video to celebrate the 200,000th Facebook friend, featuring testimonials from their staff, including some of the people who had been laid off only a couple of days before.
It seems that the ones who are really doing something good in these difficult times are actually Friedman and her team. Somehow they have become the protagonists of one of the stories they used to write about. Only a few days after been made redundant they sticked together and started to develop a new editorial project. It's called Tomorrow and it's "a one-shot magazine about creative destruction", with "No salaries, no health care, no ergonomic office chairs. No foundation grants, no advisory boards, no independently wealthy vanity investors—for now, at least."Following the latest fundraising trends, the team is raising funds on Kickstarter and, guess what? It just took them 5 hours to reach their goal…Who knows? Maybe in just a few months every young journalist's dream will be writing for Tomorrow.