YOUTH
Discover nature through the eyes of children
di Cristina Barbetta
International Photo Contest- Children's Eyes on Earth: Children from around the world, join the project!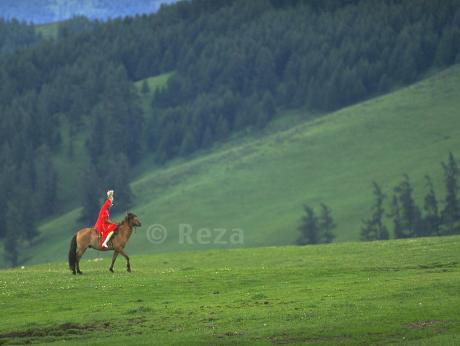 The Children's Eyes on Earth International Youth Photography Contest, Festival and Exhibition 2012 was initiated by REZA, photographer and founder of the non-governmental organization AINA World, together with Leyla Aliyeva, founder of the non-governmental organization IDEA (International Dialogue for Environmental Action). IDEA is the sponsor of The Children's Eyes On Earth initiative, which is also supported by WPO (World Photography Organisation), National Geographic Kids UK, SDN (Social Documentary Network), Azerbaijan Ministry of Youth and Sports, FotoEvidence, AinaWorld and Webistan Photo Agency.
The aim of the project is to raise awareness of important environmental issues through the eyes of children and their photographs.
"Visual education has been at the heart of my work for more than thirty years", says REZA. "I believe that photography is a universal language, which has an extraordinary ability to tell stories of human joy and human struggle. Today, beyond the fashionable phenomenon of « being green », we all need to be aware of the extreme challenges facing the environment, and must work together to make a better and fairer Earth for all human beings that inhabit our planet. It's my belief that educating the younger generation about this fight is fundamental."
This exciting global initiative will give children and youth a platform to show how they see nature and the chance to discover some of the challenges currently facing our planet, inspiring adults to take action.
With the theme: I love nature, I fear pollution, the contest is a unique opportunity for young people to use photography to address crucial issues, bringing them to families, professionals, decision-makers, and the international community at large.
Anyone aged 17 or under may enter the contest . All entrants must submit at least one image illustrating the theme "I Love Nature" and one image illustrating the theme "I Fear Pollution". Deadline for entries is 5 September 2012.
The prize winners, each accompanied by a legal guardian, will travel to Baku in Azerbaijan and participate in The Children's Eyes On Earth Photography Festival And Exhibition. The winners will also have an exclusive photographic workshop in Baku with photographer REZA.
The festival and travelling exhibition is an international event and will visit major cities around the world and raise global awareness of environmental awareness.
To read more: www.childrenseyesonearth.org
Join the project on Facebook: http://www.facebook.com/childrenseyesonearth
Follow the project on Twitter: www.twitter.com/ceoe2012