Employment
Sell your skills and make some money
di Ottavia Spaggiari
From Gidsy.com to Kitchensurfing.com, microemployment is growing everywhere. Here are some startups that will help you start your very own micro-business.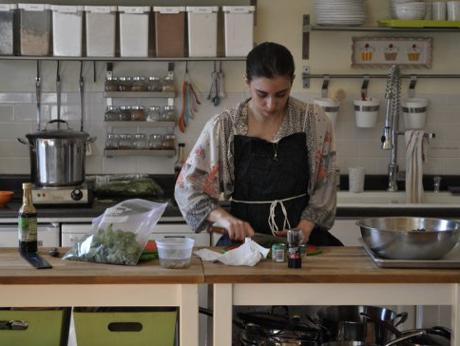 It is called "micro employment" and it is one of the growing trends in Europe and in the US. In times like these, we all know it, making some extra penny seems like a dream but, as Paul Valèry used to say, the best way to make your dreams come true it is to wake up. Wake up then! Because there's a bunch of high tech startups that could give a real help to your finances.
Anyone can become an entrepreneur on Gidsy.com, one of the hottest start-ups in Europe, which calls itself a "marketplace for authentic experiences". Founded in Berlin in 2011, Gidsy allows people to sell their skills and organize special events in their cities while getting paid for it. Launched by three young entrepreneurs under 30, Gidsy has been founded by a combination of Sunstone Capital, Index Ventures, Werner Vogels (CTO of Amazon) and Ashton Kutcher, yeah, you got it right, Demi Moore's ex-husband has proven to be unexpectedly business savvy when it comes to tech startups (he also invested in the Berlin based Soundcloud and in Foursquare). Users can create an event or offer a service and sell it on the website by providing a description, some photos and other details on their accounts. Whether you want to buy a parkour experience in Hambourg or learning how to build a farmers' market feast in New York, Gidsy offers a wide range of experiences for tourists who want to taste the unconventional side of the city they're visiting and for locals too. But more than anything, Gidsy represents a real chance to make some extra money, doing something fun. As a matter of fact anyone can become "Experience Host", the website handles all the payment and only takes a 10% fee on the final amount you earn. It is one of the first European website dedicated to micro-employment.
Similar to Gidsy, the London based start-up The Amazings aims at offering new experiences to the public, with a touch of tradition, while creating new job opportunities for retired people. The website was launched last year but it is growing fast , activating a community of older people who want to pass on their knowledge to the new generations.
If you have some cooking skills, it is time to put them to use! Thanks to the New York-based culinary startup, Kitchensurfing.com, you do not need to be a five star chef to get paid for your wonderful chicken casserole. The members of the Kitchensurfing community prefer having the cook directly delivered to their home rather than going to the restaurant. All you have to do to become a chef is opening an account on the website, take some beautiful pictures of your specialties and set the price you wish to get paid for cooking a meal. Kitchensurfing doesn't charge prospective chefs. The website is only active in New York for now, but Chris Muscarella, founder of Kitchensurfing.com, says he's planning to go global some. Maybe in a few years, in Europe we won't go to the restaurant anymore and we'll have some stranger cooking in our kitchen, who knows?