Campaigns
When civilization means having a bathroom
di Gabriella Meroni
19 November is World Toilet Day. An occasion to stimulate dialogue about sanitation and break the taboo that still surrounds this issue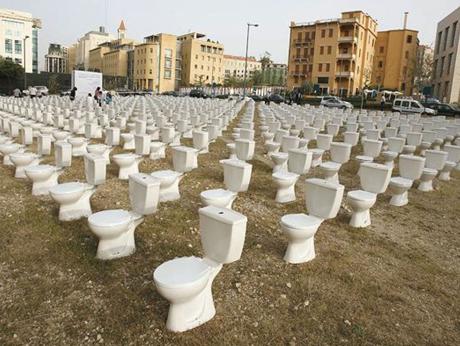 How would your life be without a bathroom? How would you feel if you were forced to "relieve yourself" in public ? No, we're not crazy: today all over the world, millions of people are invited to respond to these questions, because today it's World Toilet Day. The day was established in 2001 and since then, its aim has been an occasion to "break a taboo" and raise awareness on the situation of two and a half billion people who are forced to live without a clean bathroom.
World Toilet Day is not ashamed to raise the worldwide awareness on these issues, on the contrary, the day has had increasing success over the years, so much so that today 50 thousand people have decided to personally support the campaign, asking the world's leaders to keep their promises and provide every family on the planet with a bathroom and an adequate system for the disposal of wastewater. "Over a billion people are forced to defecate outdoors," says the site. "Spare them this situation is a matter of dignity."
And although having access to a clean bathroom has indeed a lot to do with dignity, it is not just about that. Accessible, clean toilets and sewers can also ensure protection from many diseases. "The diarrheal diseases are the second most common cause of child death in poor countries," states the campaign, "and it kills more than malaria and AIDS combined. It is estimated that every twenty seconds a child dies from diarrhea. "
To take part in the campaign, you just have to sign the petition "keep your promises", which calls on governments to take action in terms of mass sanitation or you can write on the website wall, explain why you literally "give a shit".